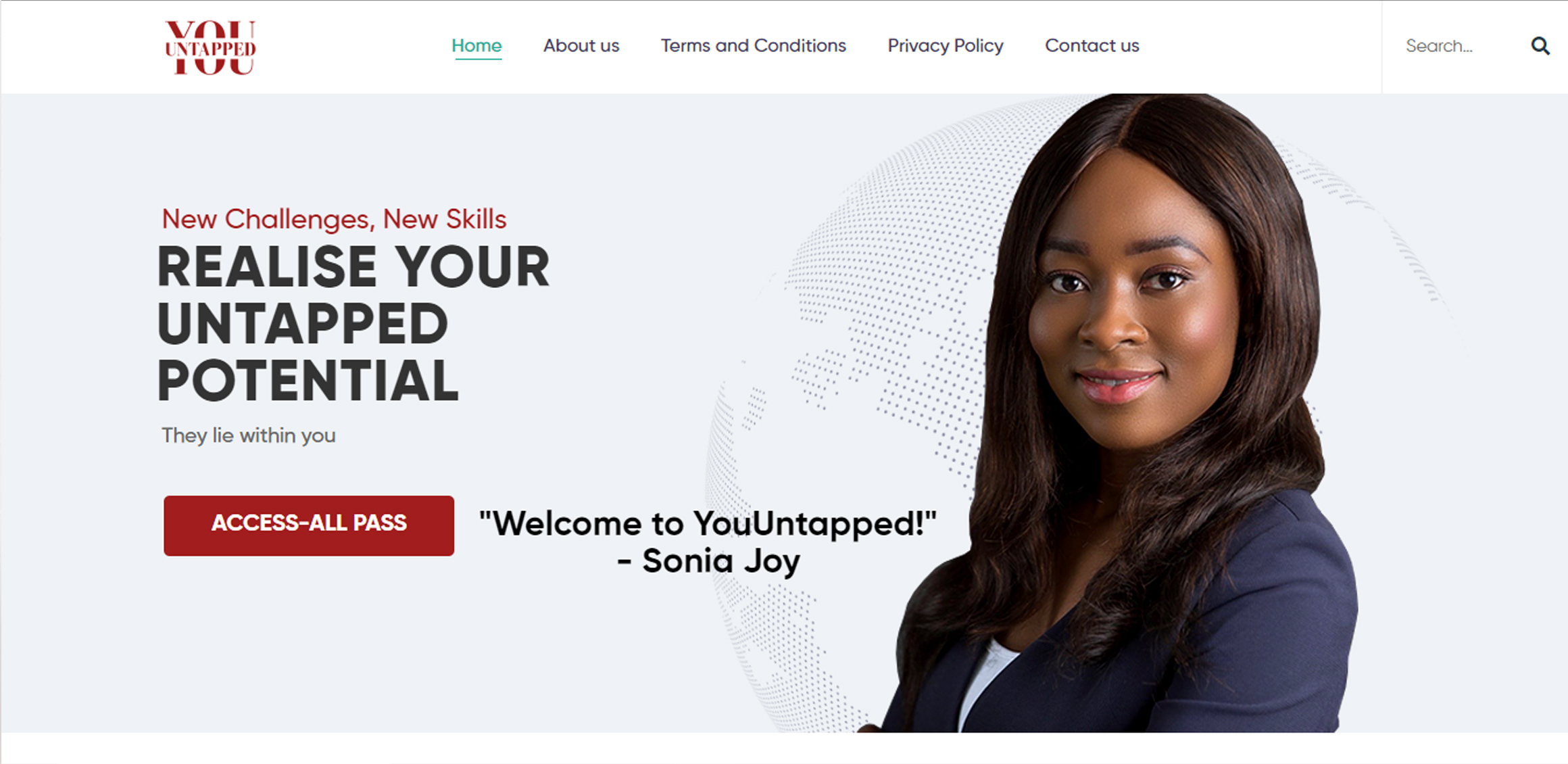 Branding & Website Design for YouUntapped
Introduction
YouUntapped is a startup motivational and inspirational platform, that set out to empower their audience to unleash their untapped potential. YouUntapped set out to launch their platform via a 5-day virtual summit and commissioned us to create their branding elements and website.

Logo and brand sheet
We created a logo to capture the heart of the brand, placing the text 'Untapped' within 'You'. This play on words depicts the fact that every untapped potential lies within the individual. A brand sheet was also created to describe the selected font and brand colours.

Logo animation
Branded Intro and Outro video animations were created for use on the speaker videos of the Virtual Summit.

Website design
We created a website that describes the brand, where new speaker videos were uploaded onto the site each day of the conference.
We embrace holistic development and support for employees with the aim of being a first-choice employer within our sectors. Through a unique combination of engineering, construction and design disciplines and expertise.